The leaves are changing colors, the pumpkin spice latte is back on the Starbuck's menu, the summer heat is slowly (and I mean SLOWLY) cooling away, ABC's 13 night's of Halloween is back on T.V., yup... it's October! Halloween is just around the corner, Thanksgiving dinner and Black Friday are a month away, and CHRISTMAS IS IN 2 MONTHS! Temeculan's, we know this time of year is especially exciting for our city, so we here at The Nelson Realty Group put together a list of a few events happening this month of October in our community. So get your pen and papers, your iphone calendars, grab your kids, and take some time out of this month to visit some of these awesome events!
1) October 1st - 6th Annual Farm Dinner // 39925 Calle Contento, Temecula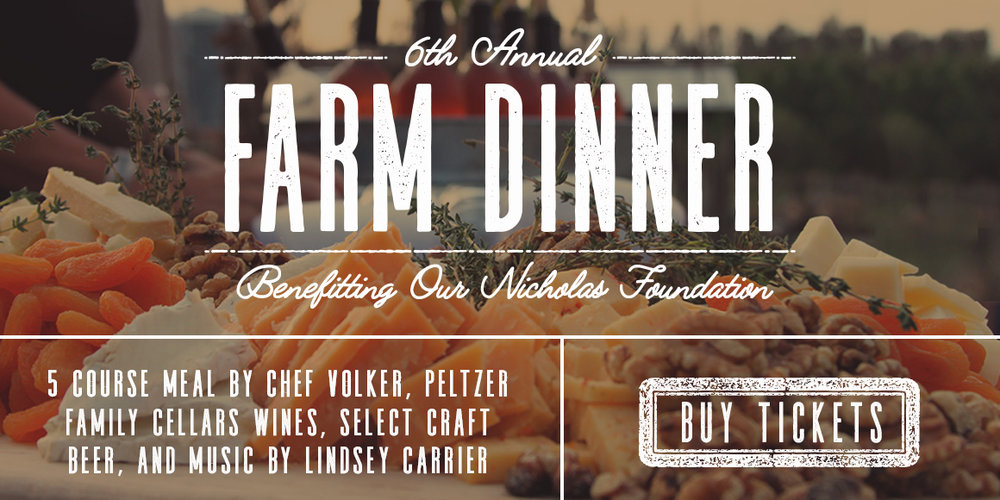 Peltzer wines, 5 course meal prepared by local Chef Volker, local craft beer,
Live Music by Lindsey Carrier. Proceeds benefit our Nicholas Foundation for autism!
For more info visit: http://www.peltzerfarms.com//
2) October 22nd - Paws on The Promenade // 40820 Winchester Rd, Temecula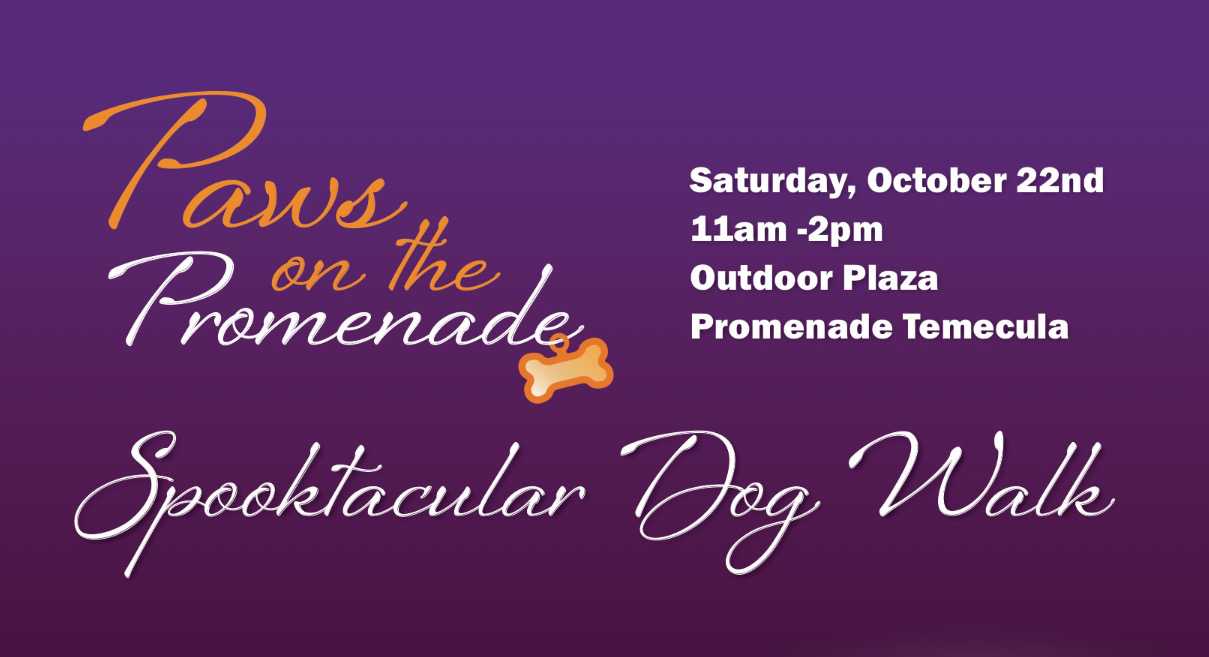 Dogs? We LOVE them! That's why we're holding a booth at this years "Paws on The Promenade," where we'll be handing out free bandanas for your your pets! Our booth will also be holding our own private contest for a gift card to Petco! So bring you and your animal friends over to the Promenade on October 22nd, find our booth, say hello, and participate in our fun little contest!
For more info visit: https://www.facebook.com/events/658836757602415/
3) October 28th - Halloween Carnival // Ronald Reagan Sports Park
The annual Halloween Carnival at The Ronald Reagan Sports Park is just around the corner! Grab your costumes and dress up your kids! Games, costumes contests, jumps, candy, and prizes awaits!
For more info visit: http://temeculaevents.org/halloweencarnival/
4) October 29th - Menifee Oktoberfest // Audie Murphy Ranch Sports Park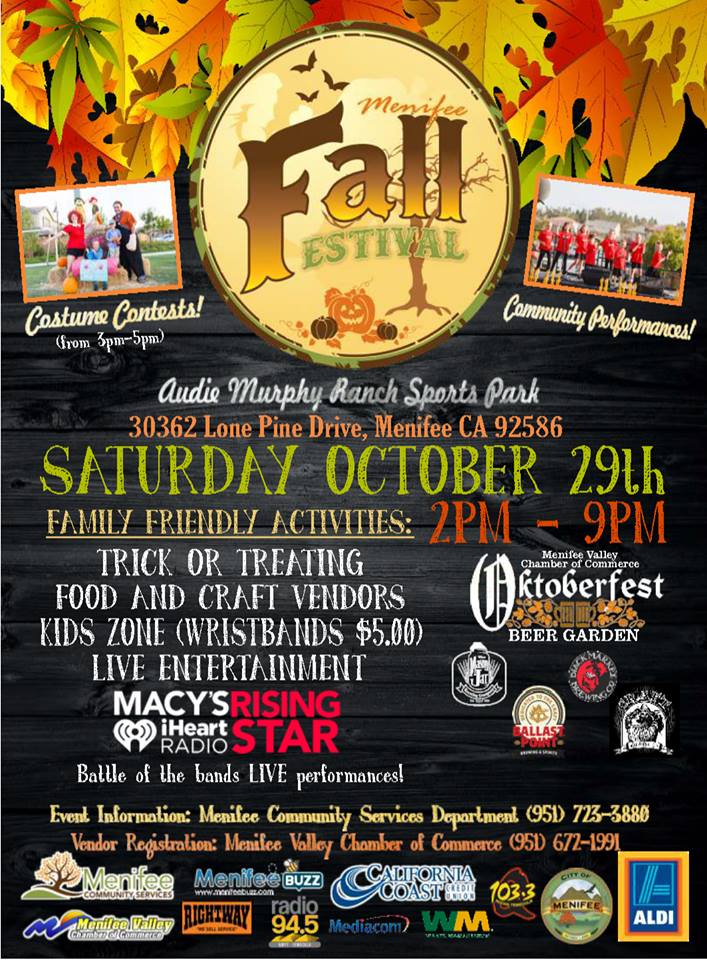 15 minutes north of Temecula is this awesome event held at the beautiful Audie Murphy! Trick or Treating for the kids, food and craft vendors, kids zone, and live entertainment awaits! This fall festival is great for the kids, and it sits right on the weekend before Halloween Monday, so if you're looking for some last minute Halloween fun this is it!
For more info visit: https://www.facebook.com/Menifee-Oktoberfest-893895604024898/
-
October is always a fun time of the year, but it can also be a bit scary! If you or a loved one are attending any of these events or participating in this year's Halloween festivities, please be careful, don't drink and drive, and check your kids candies! Even though Halloween falls on a Monday this year, all these events are on weekends so if you're looking for a substitute to Halloween night trick-or-treating, these events are all great to attend!