Last year we decided to start a charity fundraiser called "Hoodies For The Holidays." As a member of the community, it's our duty to make sure that everyone stays warm during the winter, ESPECIALLY our students!
From Nov 14 - Dec 5th, you can free up some of that closet space while helping local kids stay warm this winter by donating your gently used children's hoodies, coats, sweaters, hats scarves, & NEW socks & underwear to this year's The Nelson Realty Group Hoodies For The Holidays.

Donations will be provided to the local non-profit organization Hope's Community Closet. They provide a comfortable "shopping experience" by offering gently used (and new) clothing, at no cost to low income families in need in the Temecula Valley & surrounding communities.

If you need more information, feel free to give our office a call at 951-698-2552.
or visit http://hopescommunitycloset.com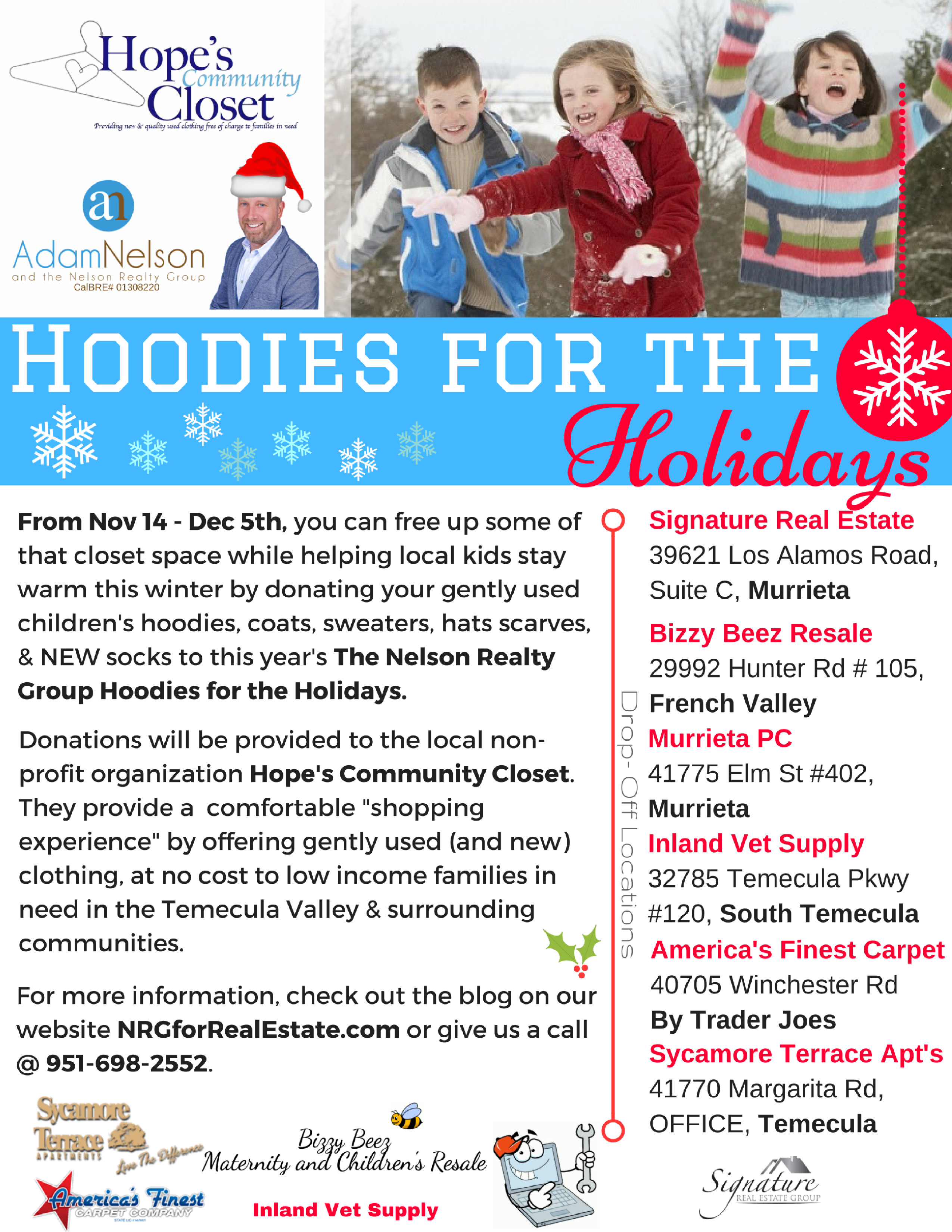 Drop off locations:
Bizzy Beez Maternity and Children's Resale Store
29992 Hunter Rd, Murrieta, CA 92563
Servicios Agua Viva / Murrieta PC Computer Services
41775 Elm St #402, Murrieta, CA 92562
America's Finest Carpet Company
40705 Winchester Rd, Temecula, CA 92591
Sycamore Terrace Apartments (OFFICE)
41770 Margarita Rd, Temecula, CA 92591
32785 Temecula Pkwy #120, Temecula, CA 92592
Signature Real Estate Group
39621 Los Alamos Road, Suite C, Murrieta, CA 92563